Dr. David A. Saperstein
Meet Dr. David A. Saperstein
Ophthalmology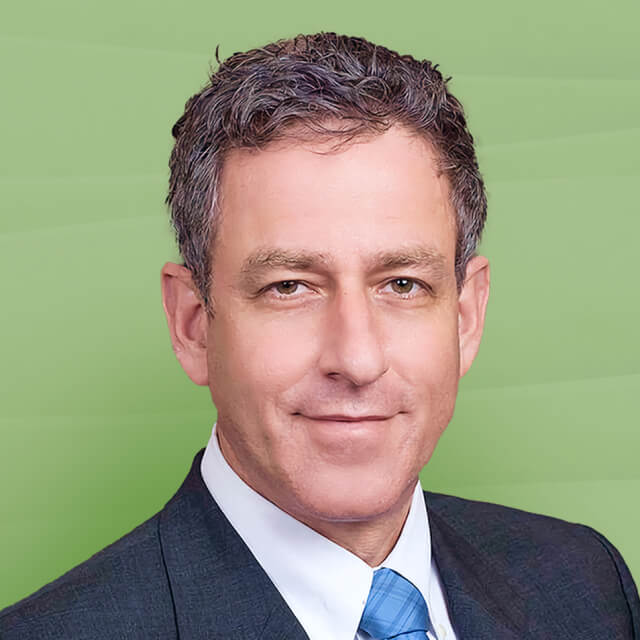 I have dedicated my career to caring for people with retinal problems. After completing my fellowship at Emory University in Atlanta, I was offered a position on the faculty there. I immediately began to take part in many clinical trials and as a result I have been either a primary investigator or on a steering committee for most of the clinical trials studying new treatments for diseases like Age Related Macular Degeneration (both Wet and Dry), Diabetic retinopathy, Macular Hole, Retinal Detachment and inherited retinal disease. Taking part in these studies requires extra in-depth training to understand the nuances of both the disease and the various approved and experimental treatments. I take pride in being able to translate this knowledge into everyday language to help my patients understand why they are having trouble with their vision, what treatments are available and what the future holds for their individual problem.
In addition to the medical treatment of retinal disease, I have been doing retinal surgery since 1993. As the chief retinal surgeon at both Grady Hospital in Atlanta and Harborview Hospital in Seattle, I have performed thousands of straightforward and complex retinal surgeries. I was also responsible for teaching retinal surgery to young physicians on the faculty of both Emory and University of Washington. This forces you to understand every nuance of each procedure. Because of my expertise I have been asked to write chapters on retinal surgery for textbooks.
I have also had the good fortune to develop new drugs, surgical and low vision devices for which I hold several US and foreign patents. The drugs I have developed are currently in clinical trials for inherited retinal diseases and aging changes in the retina.
When I am not working, I enjoy spending time with my Wife Vivienne and our Twins, David and Sofia. We spend our time in or around the water (or snow). We also have a crazy but loveable standard poodle named Scarlet who does on occasion also visit our clinics.
"I highly recommended Dr. Saperstein. Prior to my appointment I was sent very good instructions about their location and necessary paperwork to be completed. I was greeted by name, each assistant I saw introduced themselves (greatly appreciated and rare). Dr. Saperstein took time to completely explain the test results, what to expect, and being sure I understood. All my questions were answered in an unrushed manner. He really cares about his patients."

—

Patient of Dr. Saperstein's
Education
BS, George Washington University
MD, Pennsylvania State University School of Medicine
Residencies
St. Louis University School of Medicine
Fellowships
Emory University
National Eye Institute
Board Certification(s)
American Board of Ophthalmology
Hospital Affiliations
The Retina Surgery Center
Overlake Hospital Medical Center
Swedish Medical Center
Awards
Washington Magazine — Top Doctor
Best Doctors — One of The Best Doctors in America