About PNWR
A mission to serve our community with compassion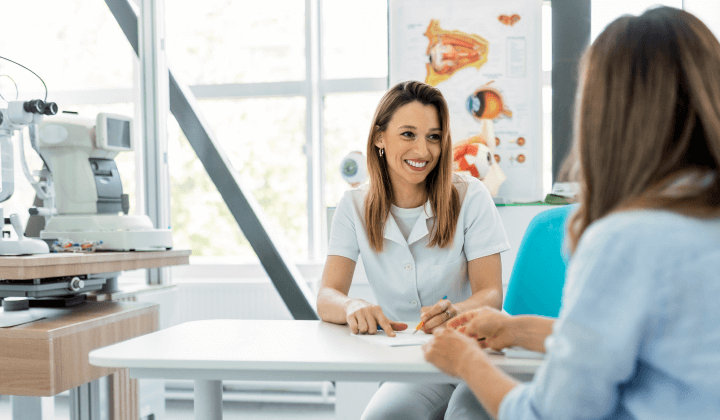 Pacific Northwest Retina (formerly Vitreoretinal Associates of Washington and then Proliance Retina) strives to provide a unique patient experience by utilizing the latest in state-of-the-art medical technology in a warm and welcoming environment. We are a group of fellowship-trained vitreoretinal surgeons offering the highest level of care throughout the Northwest and the nation.
Certified Retina Specialists
Our highly trained and certified professionals are skilled in advanced diagnostic and treatment techniques to ensure thorough, focused and dedicated care to obtain optimal evaluation and results. Our physicians are fellowship-trained retina specialists.
Ophthalmic Services
Ophthalmic photography and digital fluorescein angiography
High-Definition Optical Coherence Tomography
Ultrasound
Laser treatments for various retinal diseases and conditions
The latest treatments for macular degeneration
In-office treatments for retinal tears and detachments
In the event that surgery is required, procedures can be performed by our physicians in our own state-of-the-art facility The Retina Surgery Center, located in Bellevue, WA.
Advanced Surgery Techniques
Our surgeons pioneered the use of small gauge vitrectomy in the Pacific Northwest. Our doctors were the first in the area to transition from the standard and larger 20-gauge instrumentation to the smaller and sutureless 25-gauge equipment fifteen years ago. In 2014 Vitreoretinal Associates' physicians again led the way as they began using the even smaller 27-gauge instrument to further minimize surgical risks and recovery times.
What does this mean to our patients?
A suture-free surgery means the patient has a short surgery time and a faster and more comfortable recovery.
Our history

Originally incorporated in December of 2005 by its two physicians, Dr. Craig Wells and Dr. Robert Nash, their clinical offices were located on the Swedish Hospital campus in Seattle, WA. Since its inception, the organization has grown at a robust pace, dedicated to meet the needs of the community at large. In addition to more board certified retina physicians joining the practice, multiple clinic offices were also open in areas convenient for our patients.
Our Timeline of Service and Growth:
January 2007 – Dr. Robert Francis joins VRA
December 2007 – Dr. David Saperstein joins VRA
January 2010 – VRA merges with Eastside Retina, adding Dr. Charles Birnbach and Dr. A. Samuel Barloon as well as new offices in Bellevue and University District
August 2010 – VRA opens a clinic office in Burlington, WA
July 2011 – VRA closes its current Bellevue clinic opens a new Bellevue, WA clinic office
August 2011 – The Retina Surgery Center opens in Bellevue, WA
March 2012 – VRA joins Proliance Surgeons PS Inc
June 2012 – VRA closes the University District clinic office and opens a clinic in Mountlake Terrace, WA
May 2014­ – VRA opens a clinic office in Kent, WA
January 2015 – Dr. Todd Klesert joins VRA
January 2016 – Dr. Steve Kim joins VRA
May 2016 – VRA opens a clinic in Bellingham, WA
September 2017 – Associate physicians Dr. Cindy Mi and Dr. Yicheng Chen join VRA
October 2017 – VRA opens clinic office in Ellensburg, WA
September 2018 – VRA changes its name to Proliance Retina
November 2019 – Dr. Tony H. Huynh joins Proliance Retina
September 2021 – Proliance Retina changes its name to Pacific Northwest Retina
October 2022 – Dr. Amy Yuan joins Pacific Northwest Retina